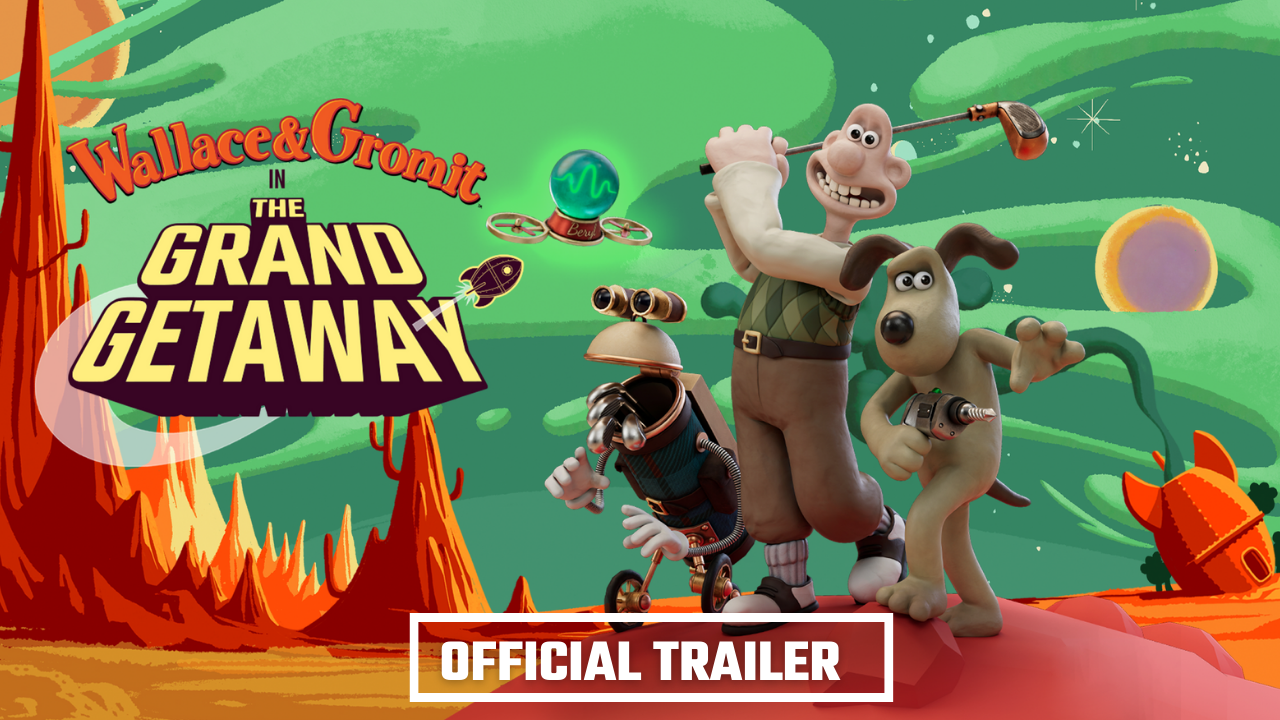 Hello there!

Today is a really exciting day because we are unveiling not one but two trailers for the upcoming Wallace & Gromit adventure into the immersive world! One for The Grand Getaway VR adventure and the other one for Jamtastic! Mixed Reality Game!
Get ready for an EPIC unveil!
Discover Wallace & Gromit in The Grand Getaway VR Adventure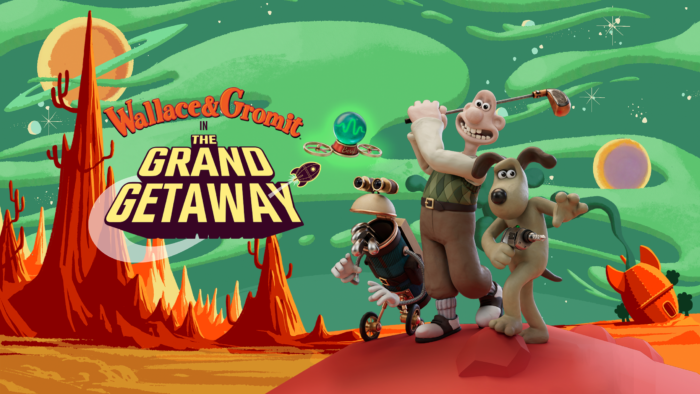 We're thrilled to present the official trailer for Wallace & Gromit in The Grand Getaway – your passport to an epic VR adventure!
As the duo gets ready for their golfing getaway with their new contraption Auto-Caddy and their assistant Beryl, they quickly realize that Wallace had his dates mixed up, and that the only way to make it to Bognor Regis golfing resort on time is by taking the Rocket. But ever the maker of his own misfortune, Wallace soon causes mayhem with a clumsy mishap which sends their Rocket flying off course to Mars, where their adventure begins.
The immersive experience unfolds across twelve distinct chapters, allowing users to play as AutoCaddy, Gromit, and Wallace as they navigate a cinematic virtual reality experience.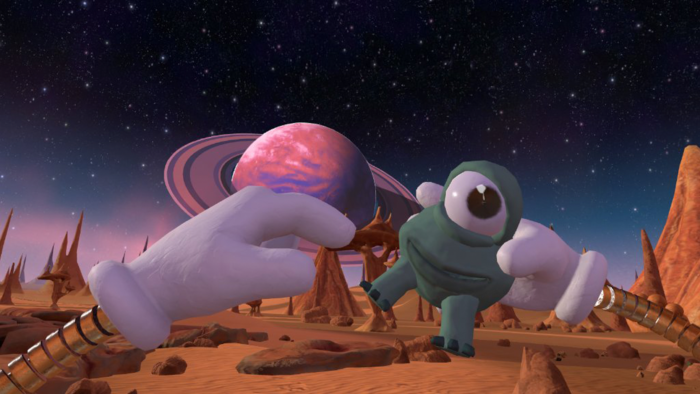 Prepare to be transported into the charming and hilarious world of Wallace & Gromit in an unforgettable journey filled with wit, humor, and the trademark inventiveness of these iconic characters, and full of the interactions that make VR so fun and unique.
Become Wallace's Breakfast Contraption Tester In The Mixed Reality Game For Quest 3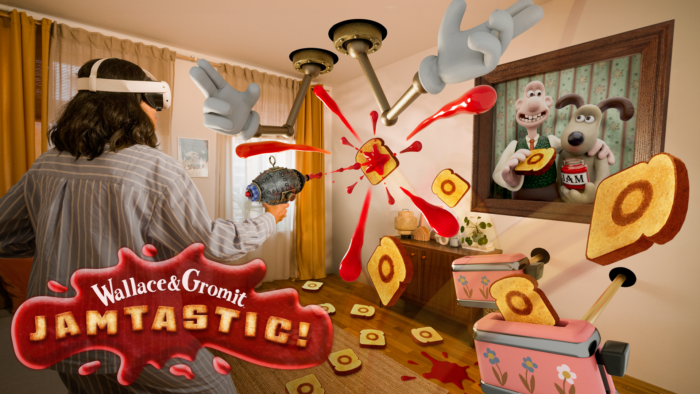 As we announced in our latest blog, at the Meta Connect event, the first footage of our exploration into mixed reality was shared with the world, and we confirmed our upcoming project Jamtastic!, designed for the Quest 3, would launch alongside The Grand Getaway VR experience.
With Wallace away on his Grand Getaway, he needs them (and their living room) to put his new 'jam-to-toast delivery system' through its paces, in an experience that is part shooting gallery and part joyful mess maker!
With the assistance of his 'helping hands' that takeover and transform your real-world space, and regular check-ins from Wallace as he beams into your home live from his Grand Getaway, you will be guided through 30 unique levels of jamtastic fun.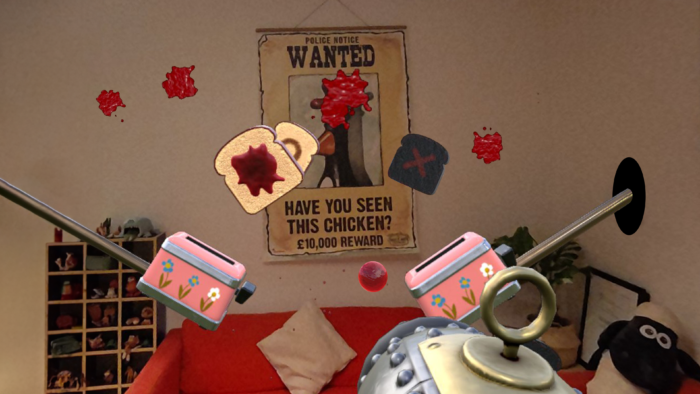 Jamtastic! presents the chance for players themselves to be the stars!
The more you test the more you unlock, taking delivery of new, wonderfully chaotic challenges testing jam-firing timing, accuracy and speed!
Jamtastic! will be available for Meta Quest 2, 3, and Pro headsets and included with the purchase of The Grand Getaway VR experience, which is set to be released at the end of the year.
Don't Forget to Add Wallace & Gromit to Your Wishlist!
Wallace & Gromit in the Grand Getaway Store Page on #MetaQuest store is live!
This exciting collaboration promises to bring a unique XR adventure poised to break new ground in immersive entertainment.
Wishlist now and get ready to blast off soon!
Stay up to date on all things Wallace & Gromit by following their official Instagram and Facebook channels, and subscribe to the newsletter to get the most cracking news!